In visiting the Dead Sea we found it to be very pretty. It is 1300 feet below sea level. They have some large factories that remove salt from the sea and ship it to locations around the world. There are many new hotels in this area and many people come here for a vacation. The mineral salts are also supposed to be good for treating various skin diseases.
Ron Hodges, Karen Keefer, Julie Keefer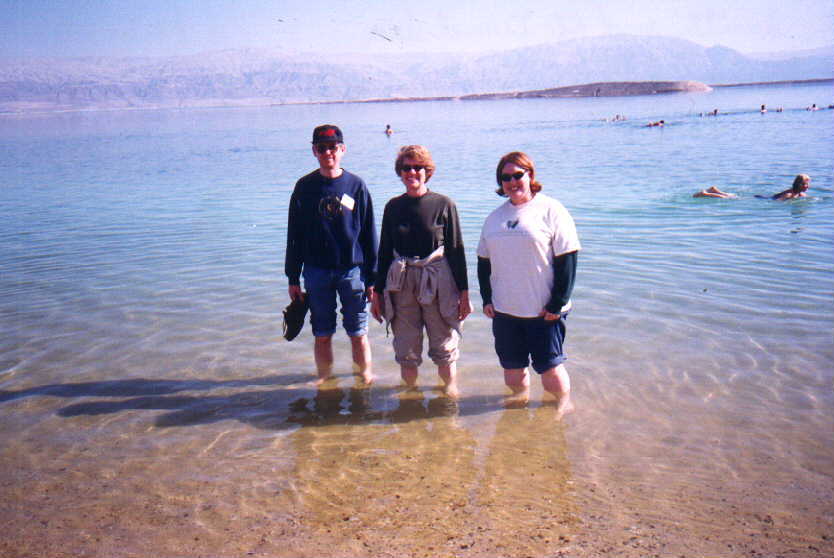 Because of the salts in the water you float very high.