1/19/00
The Sea of Galilee from Tiberus (West side). We took a boat ride to the Northwest corner of the Sea.
Derl is reading the Beautitudes while we are on the Mount of the Beautitudes
"Blessed are the pure of heart, for they shall see God." (Matt. 5:8)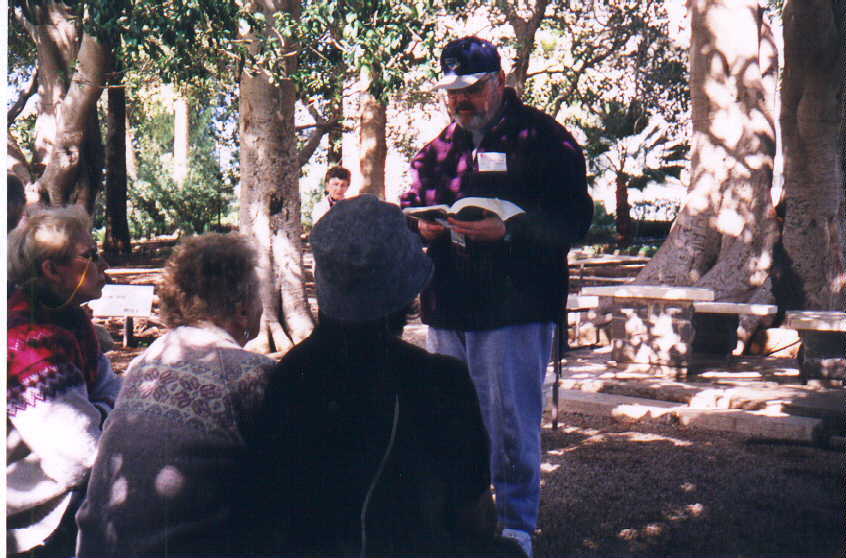 From the Mount of the Beatitudes looking down toward the Sea of Galilee
CAPERNANUM: Jesus' adopted city, Capernaum was home to the synagogue where he preached to his flock--the site of his Galilean ministry. Jesus performed many miracles in Capernaum. It was here that he raised the 12-year-old daughter of Jairus from her deathbed
This engraved image is thought to be the Arc of the Covenent. If this is true, it would be the only image of it.
Matthew was baptized in the Jordan River just south of the Sea of Galilee