In Jerusalem we stayed at the Olive Tree Hotel. I was about 2 long blocks north of the Old City of Jerusalem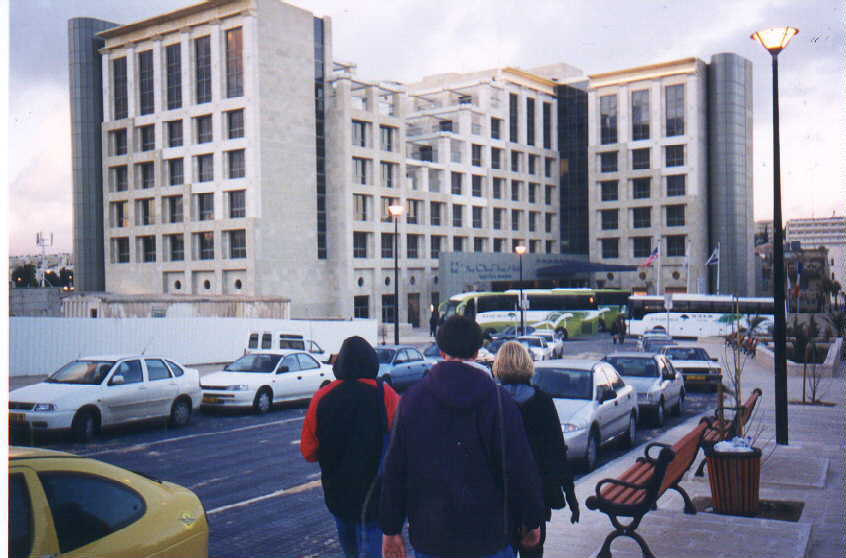 The first thing we saw in Jerusalem was a model of the city as it appeared 2000 years ago. This was the Second Temple built by Herod.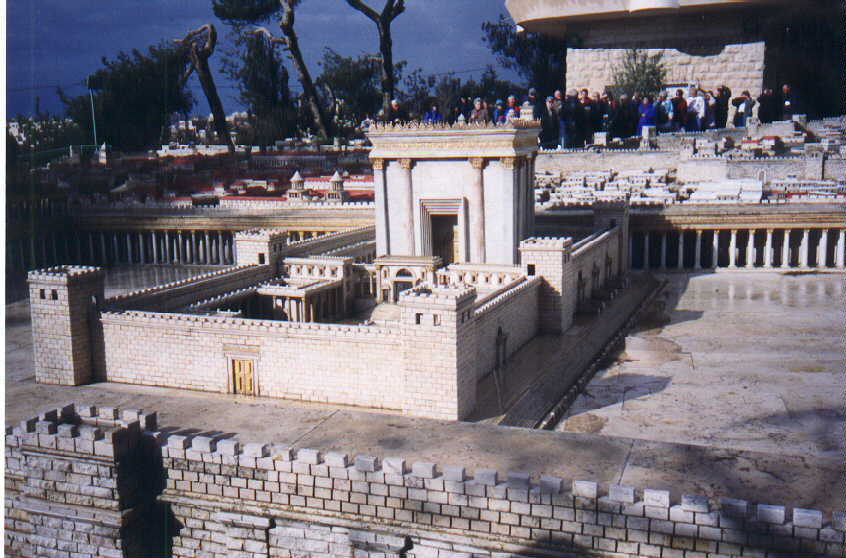 We went to Jericho which is East of Jerusalem and down near the Dead Sea. This tree was a sycomore tree that was about 2000 year old. It is the only sycomore tree in Jericho. It was called the Zacchaeus Tree.
Qumran, site of the Dead Sea Scroll discovery, the mysterious community of Essenes who once lived on the shores of the Dead Sea.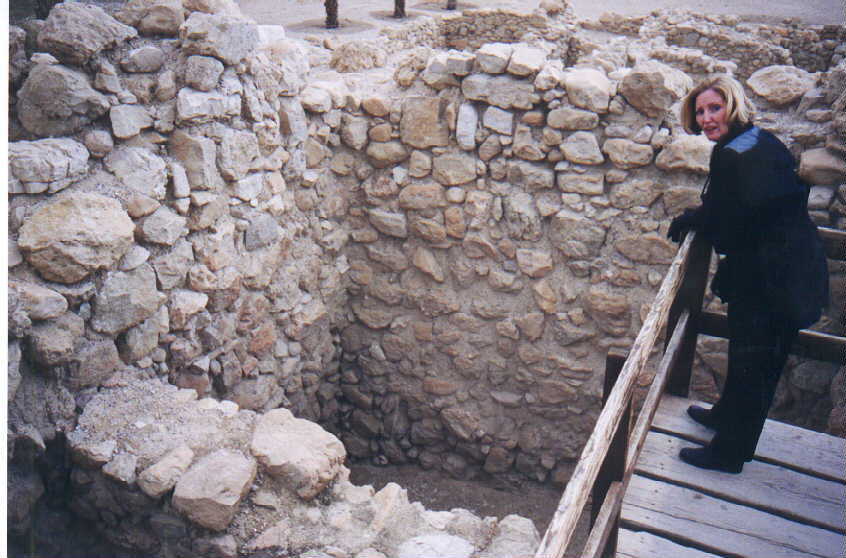 The hills and some caves near Qumran.
The Garden of Gethsemane where Jesus prayed for God's will to be done (Matt. 26:30). This is on the Mount of Olives East of the Old City of Jerusalem. The trees here are 1500 to 3000 years old and still produce olives every season.
This is a view of the Old City of Jerusalem from the Mount of Olives. This is the Golden Gate or Eastern Gate. This is the gate that Jesus will enter the city by someday.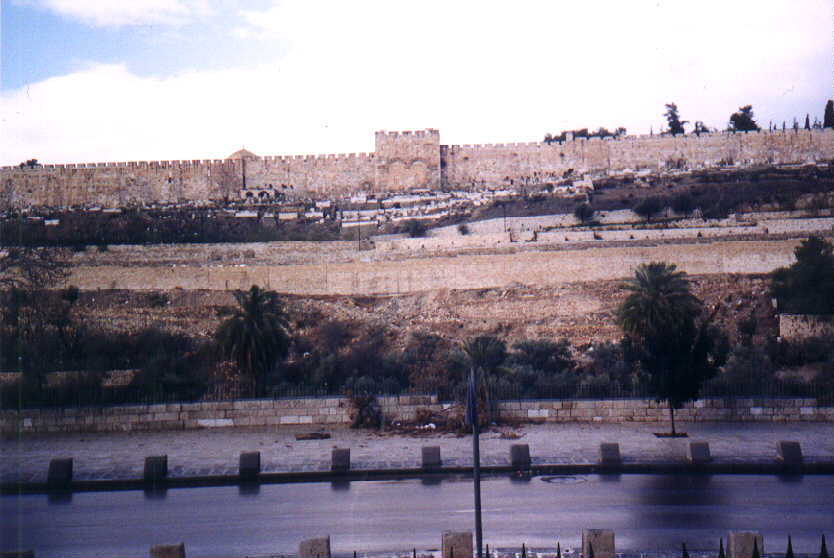 Our Family Group that went on the trip. Ron Hodges, Gary Holmlund, Matthew Holmlund, Brenda Holmlund, Karen Keefer, Derl Keefer, Julie Keefer, Ted Holmlund, and Carol Holmlund.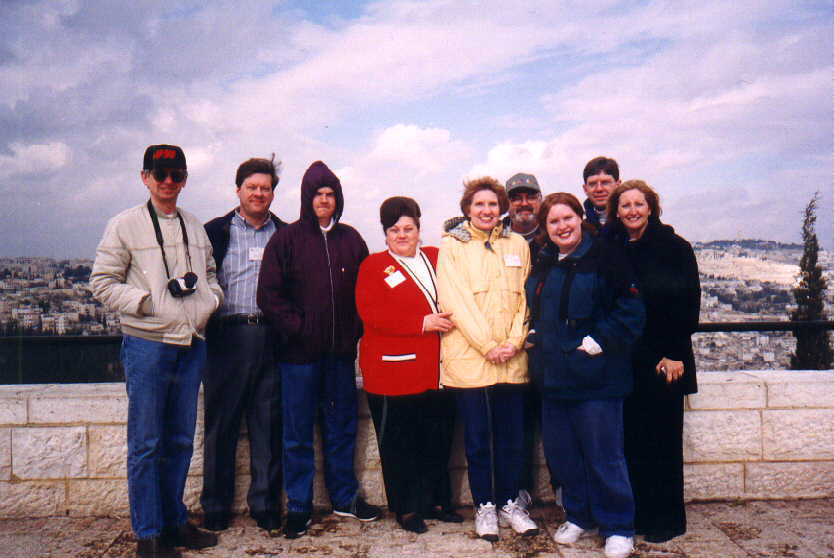 We went down into the Tomb of Lazarus.