Masada, the spectacular mountaintop fortress built by Herod and famous as the last stronghold of the Jewish Rebellion against the Romans. We rode the cable car to the top to explore.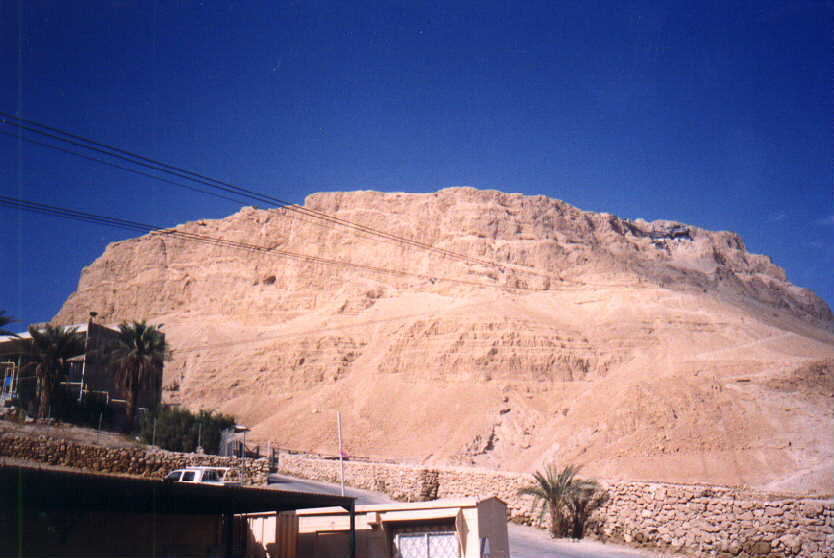 We looked down on the remains of the Roman camps below. The square is a rock wall built for each division of Roman troops. Just below it is a rock wall built around the entire Mesada plateau to keep the Jews from escaping at night.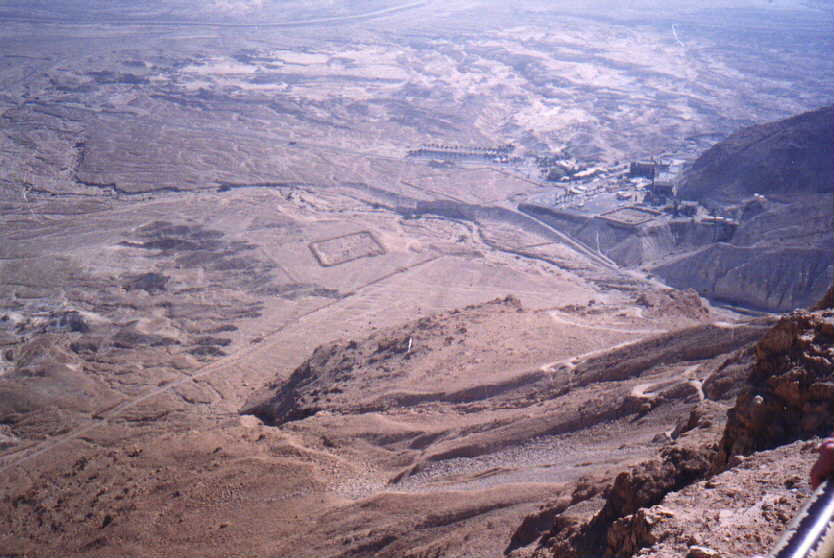 This is the siege ramp that the Romans built to get up to the Jews on Mesada (73AD). When the got to the top and got over the walls that found about 900 Jews that killed themselves rather that be enslaved by the Romans.