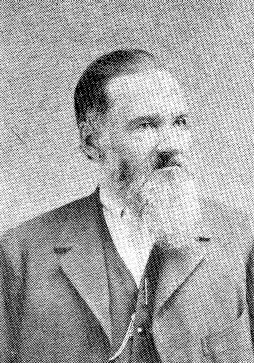 Erik Bjurström was born July 15 1825 in Orrböle, Nordmaling Parish, Västerbotten, Sweden. His parents were Johan Bjurström Eriksson and Anna Magdalena Nilsdotter. Erik was the oldest of 7 brothers and sisters (Erik, Jacob, Christina Magdalena, Nills Johan, Catharina Magdalena, Christina, and Anna Magdalena). On Oct. 4, 1857 he married Margareta Cristina Olofsdotter. She was born April 19, 1836 in Häggnäs, Bjurholm. Margareta had a sister named Elisabet Sofia Olofsdotter.
In Sept 1858 they moved to Gideå parish, Västernorrlands. In 1859 they bought a 3 acre farm in Långviken, Gideå parish. On July 21, 1860 Anna Kristina Bjurström was born. On Sept. 1861 Erik Eriksson (Erick Holmlund) moved from Nordmaling perish to Gideå parish and worked as a farmhand for Erik Bjurström. On August 5, 1862 Emma Johanna Bjurström was born. On March 10, 1863 Emma died. Erik's wife, Margareta died on Feb. 15, 1865. His 4 year old daughter, Anna, was residing in Nordmaling perish, probably with other family. In 1867 Erik sold his farm. On Sept. 29 1867 the perish priest thought he might have moved to America. In July 1869 he actually got a moving permit to go to America. Erick Holmlund was still in Gideå and got his moving permit Oct. 21, 1869.
Erik and his daughter Anna came to Jamestown, New York, moved to Kansas City, Missouri, and later to Bucklin, Missouri. He was a clock-maker and repairer. His daughter Anna married Charles F. Lindberg (Karl Fredrick Lindberg). His granddaughter Marie Charlotte (Lillie) Lindberg married Erick Holmlund's son Robert. Erick Holmlund built a house for Erik Bjurstrom located 2 houses north of the Arthur T. Holmlund home about 4 miles north of Bucklin. Erik Bjurstrom died in 1909 and is buried at the South Swedish Church north of Bucklin on Erick Holmund's cemetery lot.